As we travel the world, we discover the places that are easy to fall in love with and impossible to erase from our hearts and memories, even if we wanted. Such places really get under the skin because of their innumerable peculiarities. Fans of Mediterranean magic seek the beauty that the island of Vis possesses
Vis is facing the open sea, and it is one of the most picturesque and preserved Dalmatian islands. Although relatively small – 18km long, and 9km wide – it is rather hilly, and has a height of more than 500 meters. The baseline to the relief are the three rocky ridges, with the roots in the semicircular ridge chain above Komiža, with the highest peak – Hum (587m). The main hiking destination on the island is the chapel of the Holy Ghost near the Hum peak. From there you can see deep down to Komiža, while in the sea, the islands of Bisevo, Brusnik, Svetac, and in good weather and clear visibility, the distant volcanic island Jabuka.
The steep island rockery is an ideal area for hiking and mountaineering. This Adriatic island will give you a special kind of hiking experience. Take a walk through a dense network of marked dirt hiking trails, goat paths, and roads. There are about 50 km of marked hiking routes on the island of Vis. In 3 – 5 hours walk you can reach the farthest points on the island.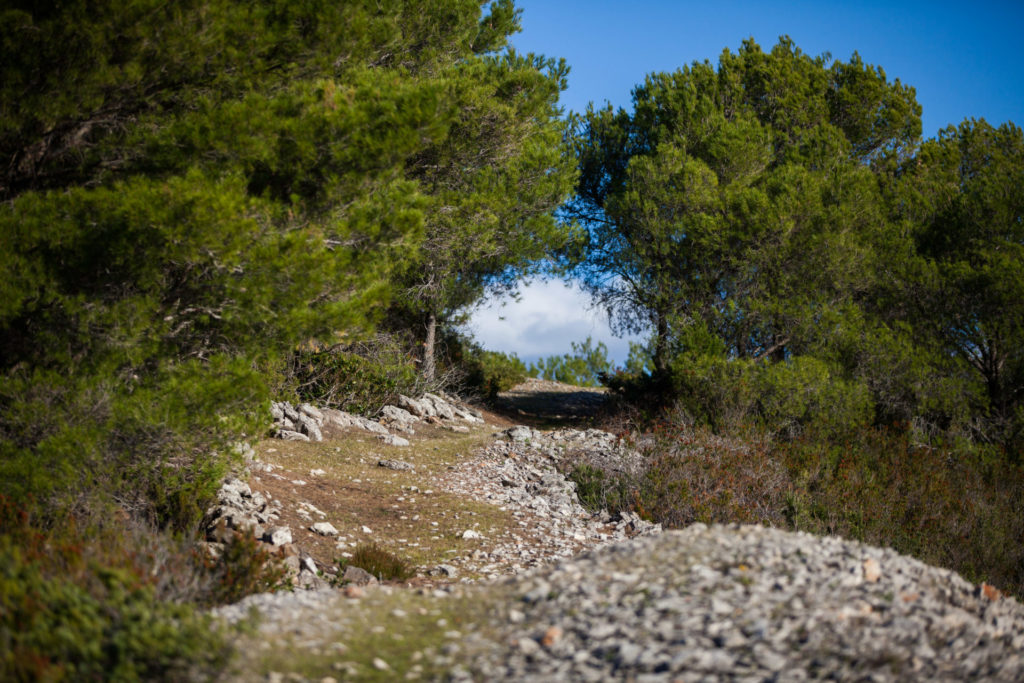 Particularly attractive is the transversal crossing of the island – from Vis, across Tito's caves and the peak of Hum, to Komiža, or vice versa. This is a unique 5-hour walking tour.
On the island of Vis there is an active mountaineering society "Hum", counting about 40 members. On their web site you can get more information about all the marked trails, and where to buy a hiking map of the island.
HPD Hum
Address: Šetalište stare Isse bb, Vis.
GSM: +385 (0) 98 980 3330
web: HPD – Hum
In the spring and fall it is a pity to remain in town. Come, discover the magic of recreational mountaineering on the island of Vis. Feel the dawn on one of the many peaks of the island, offering spectacular views of sunrises and sunsets, the blue of the sea and the string of surrounding islands.